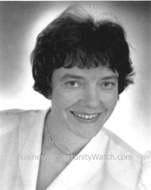 If you're a mother at home then you may be particularly attracted to party plan because it's a social way of earning money which can help to fill the gap left by the contact you used to have with different people whilst you were working.  Parties are often held in the evening, so this offers the possibility of arranging your party plan business to fit around your domestic commitments.
With party plan, you organise parties in people's homes to display or demonstrate the company's products with the aim of selling them to the guests.

Party Plan Is a Pretty Safe Bet
If you're looking for an opportunity to earn extra money from a part-time home-based business opportunity, then a party plan opportunity is a pretty safe bet.
There are several reasons for this:
Normally you don't have to pay more than £100 to start (and never more than £200) and for this you receive (along with your business kit, party invitations etc) a stock of products for your first party.  So, unless you gave up before you'd even held a handful of parties, you'd be unlikely to lose out money-wise … and you've still got the products to use yourself or give to friends and family as presents. In addition, under the Trading Schemes Regulations, you have the legal right to a refund from the company if you return stock which you bought within the previous 90 days.  Have a look at the brochure called The Trading Schemes Guide from the DTI (now called BERR) which explains this right and other rights which you have when you join a party plan company.
Party plan companies are generally well-managed and efficient, with an experienced management and a formulaic approach which is tried and tested.  Party plan doesn't tend to attract fly-by-night operators because it requires too much investment in stock, systems and staff.
Products sold at party plan are typically good quality and, whilst they're not cheap, they're good value. Because the products are sold face-to-face to the public there's little room for the grandiose claims and false promises which bedevil many other types of home business opportunities.
Commission arrangements are easy to understand and are based on product sales, typically starting at 25% if you join the company as a consultant.  So if you found hostesses to hold two parties a week with average sales of £250 per party, you'd be earning £125 a week.
Probably the main reason why a party plan company is a safe option, though, is that you can try it before you buy.  In the world of business opportunities, this is a superb advantage. You can attend a party and then you can host a party yourself before you make any commitment to enter the business as a consultant.  These two (or more, if you want) trials enable you to thoroughly examine and test the products for yourself and ensure that you'd be happy running parties yourself and – most crucially of all – they enable you to see first-hand how popular the products are with the other guests.
Come back next week to find out How to Choose a Party Plan Company.
Marian Owen
Editor of Business Opportunity Watch
www.businessopportunitywatch.com