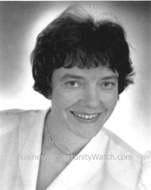 This is the second of three articles about picking the right party plan business from Marian Owen, Editor of Business Opportunity Watch, www.businessopportunitywatch.com
First of all, you need to find out what choice you have.  There's a nice website with a good selection of companies at Party Plan Together in their Directory section. If you search Google UK under "party plan" then you'll find some more – but make sure that you distinguish between true party plan companies where party plan is the main selling method, and other companies which recommend a number of selling methods, party plan included.
Search the Internet under the companies' names to read forum comments etc to get an idea of the feedback about the companies you're interested in.  Forum comment is useful even though it can't, of course, be taken as gospel because comments from people who are consultants for a company are likely to be favourable (unless there's something going badly wrong) and negative views could be from consultants for a rival company.
Now you need to draw up your short list, and rather than trying to spot which is "the best" company or currently the most popular company, it's actually more a case of choosing the company that's right for you personally.
So you need to draw up your short list on the basis that it's vital that you share the company's values and you have a real passion for their products.
Why is passion important?  Because passion equals sales: in a face-to-face selling situation, your enthusiasm will make all the difference.  An enthusiastic person running a party will create the right atmosphere of fun and excitement which will make the party (and its sales) go with a swing and will encourage other people attending the party to agree to hold their own parties.  That's how you build up your party plan business: guests at parties agree to become hosts, and before long you're holding several parties a week.  Some of these people will want to join the business as consultants, and that's when you start to build your team.  Team-building is where the real money is to be made because you can then earn commissions not only on your own sales but also on the sales made at parties run by members of your team.
Attend a few parties for the companies you're interested in.  Resist any pressure to join before you've really decided.  And my advice is don't be too influenced by how much money you think you might earn e.g. don't go for one company over another just because they pay 5% more commission or because their products cost a bit more.  (In fact, with the recession, it would be more sensible to choose a company which has a good percentage of their products at prices below £25.)
Instead, concentrate on the two vital elements:
– do the products really grab you?
– is it obvious from the parties you've attended that the products really grab other guests, too?
To succeed at party plan, in addition to being passionate about the products, you clearly need to enjoy meeting people. and you also need to be well-organised and to have patience and persistence. Sustained effort with the business is required, and you should be prepared to put in three months of hard work before you start to see real rewards. Party plan is like a ripple effect: you need to hold at least one party a week to keep the ripples going so that your business keeps moving forward.
Party plan companies do everything they can to make it easy to hold and run parties by giving you a specific, tried and tested format to follow. Also, most companies offer regular training days, either free or for a modest cost.
Come back next week to find out How to Choose a the Right Party Plan Products
Marian Owen
Editor of Business Opportunity Watch
www.businessopportunitywatch.com