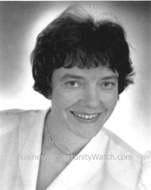 Read this final article from Editor of Business Opportunity Watch Marian Owen with great advice on making your party plan business a success from the start.
It's ideal if the products need a demonstration either on how to use them or on how to choose the one that's right for you. The prospect of seeing an interesting demonstration is likely to excite that key marketing factor of curiosity, which has the power to stir people to leave their comfortable sofa in front of the television and go out to a party. Also, an invitation to a demonstration avoids the off-putting idea that it's just about buying products.
Choose a company which has a wide range of products because this has been proven to result in increased sales.  As you earn money from your party plan, you should invest some of your earnings in buying more product lines for display.  Even if some of the products are poor sellers, people still like to have a good choice. And the last thing you should do is to whittle down your display to the items you like best, else you'll exclude people who don't share your own taste and your sales will fall.
Many party plan companies offer a 7-day 100% money back guarantee on their products, even for a simple change of mind.  Make sure your chosen company does too, because this increases consumer confidence and so it also increases sales.
If some of the company's products are consumables which need to be regularly replaced then this can help your sales.  This can also apply to fashion items such as clothing and jewellery – even though they aren't strictly consumables, they beg to be replaced with the latest fashion.
Crucially, to be successful, party plan products must have something special or unique about them.  Not only must the products themselves be special or unique, but their availability needs to be unique, too: they should only be available via party plan and via party plan consultants.  This is important for boosting party plan sales because the products then have a genuine, strong air of exclusivity which increases their value in the eyes of purchasers.
It's a serious disadvantage for party planners if the products they sell are easily available elsewhere. The scenario then is that customers who've been introduced to the company by the party planner can buy their further stocks elsewhere so that the party planner loses out on the commission from repeat orders. This can sometimes be the case where the company has an established brand name. What you have to do then is to weigh up the potential advantage that the pull of a good brand name may give to your parties as against the disadvantage that your customers can subsequently buy direct from the company.
It's human nature that customers will tend to buy from the source that's easiest for them.  So if the company has a retail shop which is local to you, then this is likely to take some of your repeat sales.  More often, however, the competition is in the form of a corporate online shop.  Some companies are very good about this and they effectively remove themselves from competition by not taking orders on the company site and instead directing site visitors towards their local consultant.
Other companies try to partially solve the problem by giving each of their consultants a website.  However, in this case,  consultants will still only receive commission if their customers are painstaking enough to enter the consultant's particular website address instead of simply going to Google and keying in the company's name to land on the company's main site.
Canny consultants will of course try their best to make sure that their names and their websites remain fresh in their customers' minds by sending out a monthly newsletter or equivalent. Even then, though, they're going to lose repeat business from busy customers who prefer to order by post rather than ordering through a consultant who then comes knocking at the door to make a delivery and you feel obliged to invite her in.  This problem is increased if the company's web site offers free postage on orders over a fairly low threshold amount.
For the company, party planning is a great way of bringing them new customers at low cost.  But unless there's a structure to ensure that repeat purchases by these customers are credited to party planners for commission purposes, then it's not so easy for party planners to build up a business in the longer term.
If you're only looking for a party plan opportunity for a shortish timescale, however, then any problem of competition from the company might not be a real issue for you.
In summary …
Party plan companies offer you an enjoyable way to earn money.  Take your time to choose the company that's right for you, and in due course you could build up your business so that it's giving you a near full-time income.
Marian Owen
Editor of Business Opportunity Watch
www.businessopportunitywatch.com